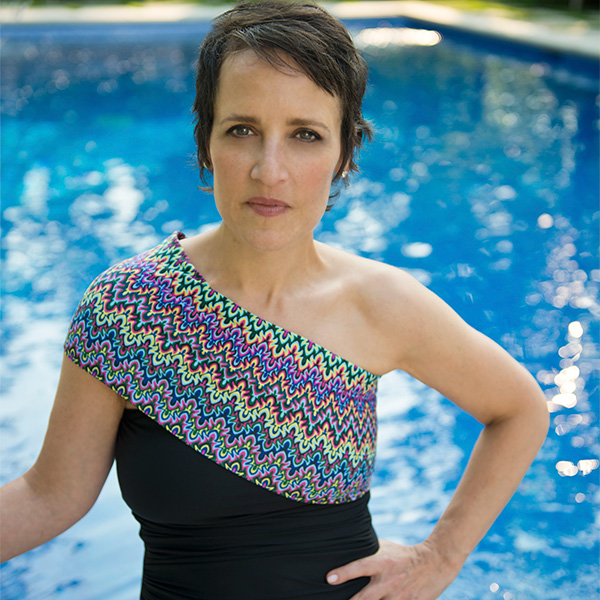 Product Description
When it comes to super stylish, multifunctional swimwear cover ups, nothing comes close to Bandtastik. This is the ultimate accessory for women; women like you looking to enjoy life to the fullest without feeling self conscious or vulnerable.
Bandtastik can be worn in 7 amazing ways (and counting). Not feeling your best in a bathing suit? Bandtastik gives you the coverage and confidence you need. Whether it's a 1 or 2-piece bathing suit, Bandtastik is the perfect way to add a splash of sophistication, style and confidence. Bandtastik creates just the right amount of interest to any bathing suit. Conceal chest or abdominal ports and pouches, wear it over your bust or just below to keep drains in place, or wear around your waist if it makes you feel more confident. These are just some of the ways you can wear your Bandtastik. With this elegant, versatile and comfortable cover up separate in your wardrobe, the only limit is your imagination!

 For chest port coverage, a strapless, bandeau bathing suit is recommended.
Choose from 3 Sizes
| Size | Numeric Size |
| --- | --- |
| 1 | 0-6 |
| 2 | 8-12 |
| 3 | 14-18 |
20+ Please contact us for special orders.
*Need help with sizing? Please call us at 312-375-9000.
Just a few reasons to add Bandtastik to your swim wardrobe today
Cleverly cover whatever you choose.
Be confident on the beach or by the pool - Bandtastik can be worn in so many ways; around the bust, around the waist or hips, across the body or loosely around the neck. Adjust Bandtastik to suit your own style.
Bandtastik is great for travel - light and soft and can give 1 suit several looks.
Bandtastik is made from resilient fabrics that have been extensively tested, and it is chlorine and salt resistant.
Available in a wide range of elegant patterns - choose your favorite style, or why not mix and match to create your own individual look?
Hand wash / lay flat to dry.